Massive Keyword Domain Combo to reach out for millions of Virtual Reality gaming customers.


VrGames.Club + VrGamer.Club + VrGamers.Club =  powerful and tactical keyword combo, each of them making its slice of VIRTUAL REALITY GAMING . This year VR gear and games are globally delivered … soon millions of VrGamers will pound on your Clubdoor!
OPEN UP and ride the definitely exploding hype of VR GAMING BUSINESS CHALLENGES!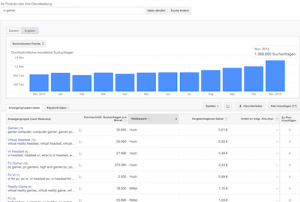 What belongs to the future of VR games and gamers there is no need to say this is a real big issue in the next years. Because VR technology needs development investments the industry is focused on big number game sales to make money for developments.
As soon as the number of VRgames will flood the market there will be millions of VRgamers to connect, to exchange knowhow and play together.
If you want to start into this challenging business, sign into the portfolio!
You can buy each of these domains 

VrGames.Club, VrGamer.Club

, VrGamers.Club 

seperately but we will offer a discount for the triple domain combo. Your first mover advantage is to create a buzzing virtual reality club supported by VR industry sponsoring and to exclusively host the most important VR gaming keywords on a .club toplevel. return this investment uncountable times during the rising VR Gaming decade.
This project is also dedicated as Joint Venture Enterprise. So if you are IT Developer understanding the freaky POTENTIAL of the VIRTUAL REALITY GAMERS CLUB we really appreciate your inputs. Just go ahead!
PLEASE ALSO CHECK OUT OUR PORTFOLIO OF GAMBLING DOMAINS, jump over:


≈ Portfolio Virtual and Augmented Reality ≈

nc sd fp