Category: VR 360
"VR360" is a comprehensible expression and the most reasonable intermediate searchphrase for the mass market on its way to Virtual Reality (with VR used as a standalone keyword) – It describes just perfectly the new 360 degree media experience that consumers will have using their first VR equipment and contents on the market…. and we just entered the paradigm change!
[caption id="attachment_973" align="aligncenter" width="1129"]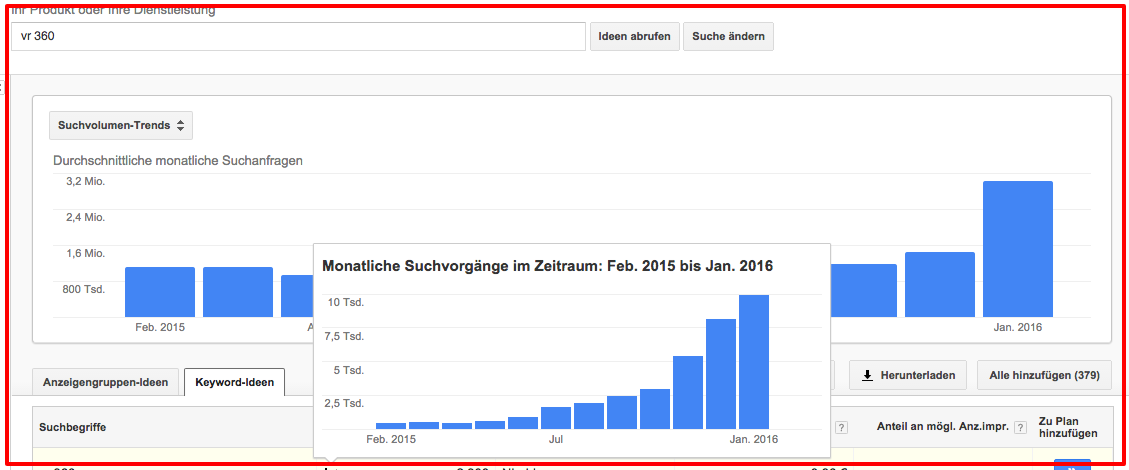 Google trends for vr 360 and vr360 as standalone keyword and since Jan. 2016 it is further increasing[/caption]

VR360 signals immersive panoramic roundviews, 360° workspaces, holodeck entertainment, VR education, liveshow and environments. VR360 is a popular searchphrase ...